"

Steven D. Hunt is one of the best solo acts I have ever seen! The way he plays and records, and loops several instruments together, is pretty amazing. He really gets the crowd involved and is quite the entertainer! "
— Jeff Burton- Radio DJ- 105.7 The Point- St. Louis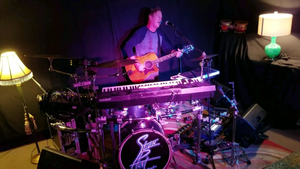 Press Photos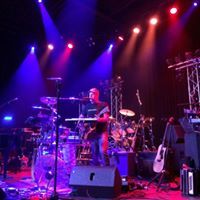 Bio
 A Steven D. Hunt show is a very unique experience. As a "live" solo performer, he plays acoustic, electric, and bass guitars, drums, percussion, keyboard, harmonica, and more. He uses Boss Loop stations to record and combine instruments to create a full band sound. And it is all done "Live"...with no pre-recorded tracks.  Let's just say, he is quite busy on stage. 
    Steven's original music has a familiar feel and vibe, and touches on many genres..but doesn't sound like anyone else. 
His songs become stuck in your head after the first listen. 
  He also covers many artists such as- Elvis Presley to Elvis Costello, or The Beatles to The Bangles, or Johnny Cash, to John Mellencamp..Garth Brooks to Brooks and Dunn...Rolling Stones, to Stone Temple Pilots...Matchbox 20, to Twenty One Pilots..Outkast to The Outlaws..Pink Floyd to Deep Purple...Led Zeppelin to Foo Fighters... Chain Smokers to Alice in Chains... Snoop Dogg to 3 Dog Night, and the list goes on and on!
In 2023, and beyond and forever,  he will be performing all over the country, from Florida to New York...to  Seattle, San Francisco to San Diego-the Midwest and everywhere in between. 
Check schedule for a show near you, and you won't be disappointed!